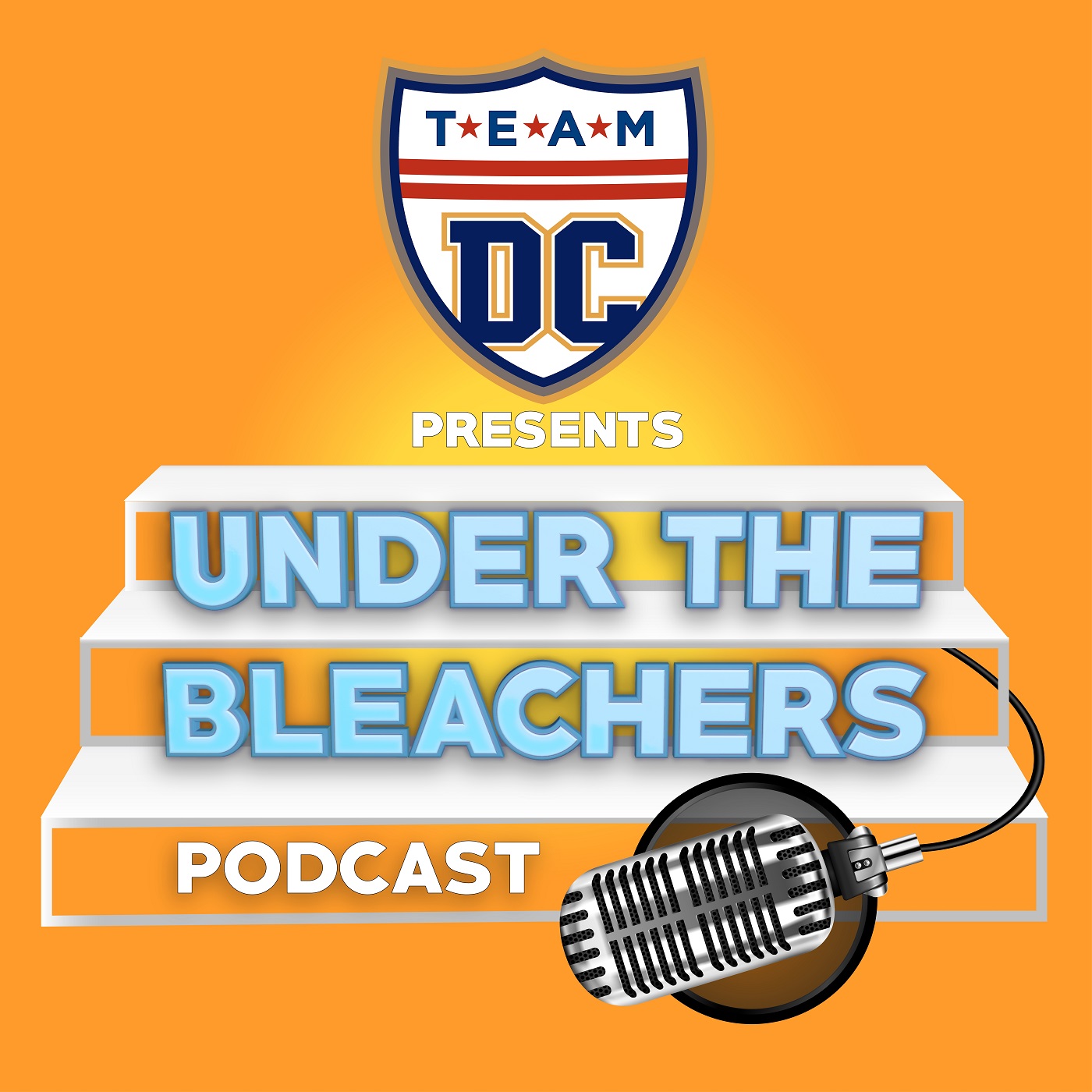 Greetings Sports Fans and Athletic Supporters:
Come join us Under the Bleachers for Episode 7 of Season 2 - And the Tony Goes To...No Tony!
This week it's Gabe's turn to pick the topics. For our discussion of all things queer, he chose theatres opening on Broadway and Eurovision; for our conversation on all things sports we'll talk about the fights and more fights; and for our topic at the intersection of sports and queer, Tom Daley's domination of the 2020 World Diving Cup. After that, we are going to share our interview with DC Area Athlete Bryan Frank.
Check out updates about dates for the return of Broadway: https://www.app.com/story/entertainment/theater/2021/05/05/broadway-re-opening-dates-when-shows-return/4809450001/
Watch "highlights" from the Capitals/Rangers melee here: HOCKEY VIDEO
Watch highlights of Tom Daly's quest to Olympic Bronze in 2012: TOM DALY
Watch highlights from the 2018 IRONMAN World Championship and hear the voice of IRONMAN: IRONMAN VIDEO
Learn more about the DC Tri Club and TriOUT here: https://www.dctriclub.org/, on Instagram: https://www.instagram.com/dctriclub/ and on Facebook: https://www.facebook.com/dctriclub/
For more information on Team DC, visit https://www.teamdc.org/.
You will always find our podcast here, underthebleachers.podbean.com.  You can also find us on Apple Podcasts, Google Podcasts, Spotify, I Heart Radio, and Stitcher.  Please remember to rate, review, subscribe, and share us with a friend!
Thanks to Ralph Alston for our logo and DC's Different Drummers Marching Band and Travis Gettinger for our music.
Under the Bleachers is hosted by Team DC Vice President Laura Fraher and Team DC Board Member for Marketing Gabriel Hernandez. All views and opinions expressed are solely those of the hosts and other participants on Under the Bleachers and do not express the views of Team DC.