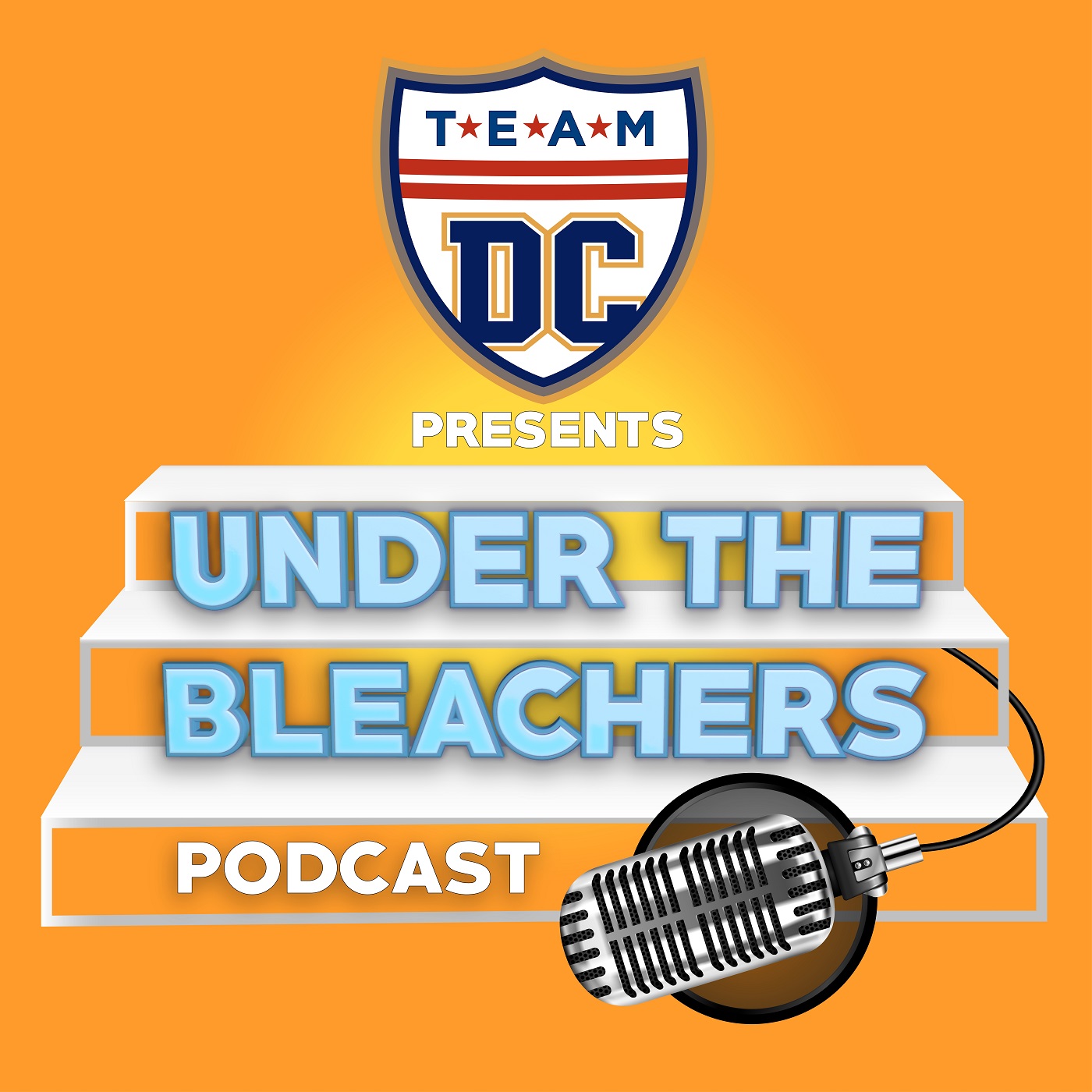 Greetings Sports Fans and Athletic Supporters:
Come join us Under the Bleachers for Episode 10  - Don't Let the Door Hit You.  First, we want to acknowledge this small milestone - 10 Episodes is going to feel like a small accomplishment this time next year, but the first few weeks of anything are often the hardest so we want to celebrate hitting the 10 Episode mark and we want to thank everyone that has supported the show as it is getting off the ground. 
This week it's Gabe's turn to pick the topics and he chose:
For Our Discussion of All Things Queer: Trouble at the Ellen Show;
For Our Discussion of All Things Sports: Hot Mics and Homophobes;
And, For Our Discussion of the Intersection of Sports and Queer: Gay Super Athlete Coree Auseem-Woltering.
After that you will get to hear Laura and Gabe's interview with Team DC partner organization SMYAL.
If you need more information:
Read more about the toxic workplace allegations of employees of the Ellen show here: https://www.buzzfeednews.com/article/krystieyandoli/ellen-employees-allege-toxic-workplace-culture
To check out Thom Brenneman's Hot Mic moment and his "Apology" watch the video here: https://video.search.yahoo.com/search/video?fr=mcafee&p=thom+brennaman+apology#id=2&vid=0087cef74a07216c267569854528244e&action=click
For More on Eco Challenge Fiji, check out https://ecochallenge.com/
To learn more about SMYAL, check them out on the web: https://smyal.org/ and on Facebook https://www.facebook.com/SMYAL; Instagram https://www.instagram.com/smyal_dmv/ and Twitter https://twitter.com/SMYALDMV
You will always find our podcast here, underthebleachers.podbean.com.  You can also find us on Apple Podcasts, Google Podcasts, Spotify and Stitcher.  Please remember to rate, review, subscribe, and share us with a friend!
Thanks to Team DC Board Member Ralph Alston for our logo and DC's Different Drummers Marching Band and Travis Gettinger for our music.
Under the Bleachers is hosted by Team DC Vice President Laura Fraher and Team DC Board Member for Fundraising Gabriel Hernandez. All views and opinions expressed are solely those of the hosts and other participants on Under the Bleachers and do not express the views of Team DC.