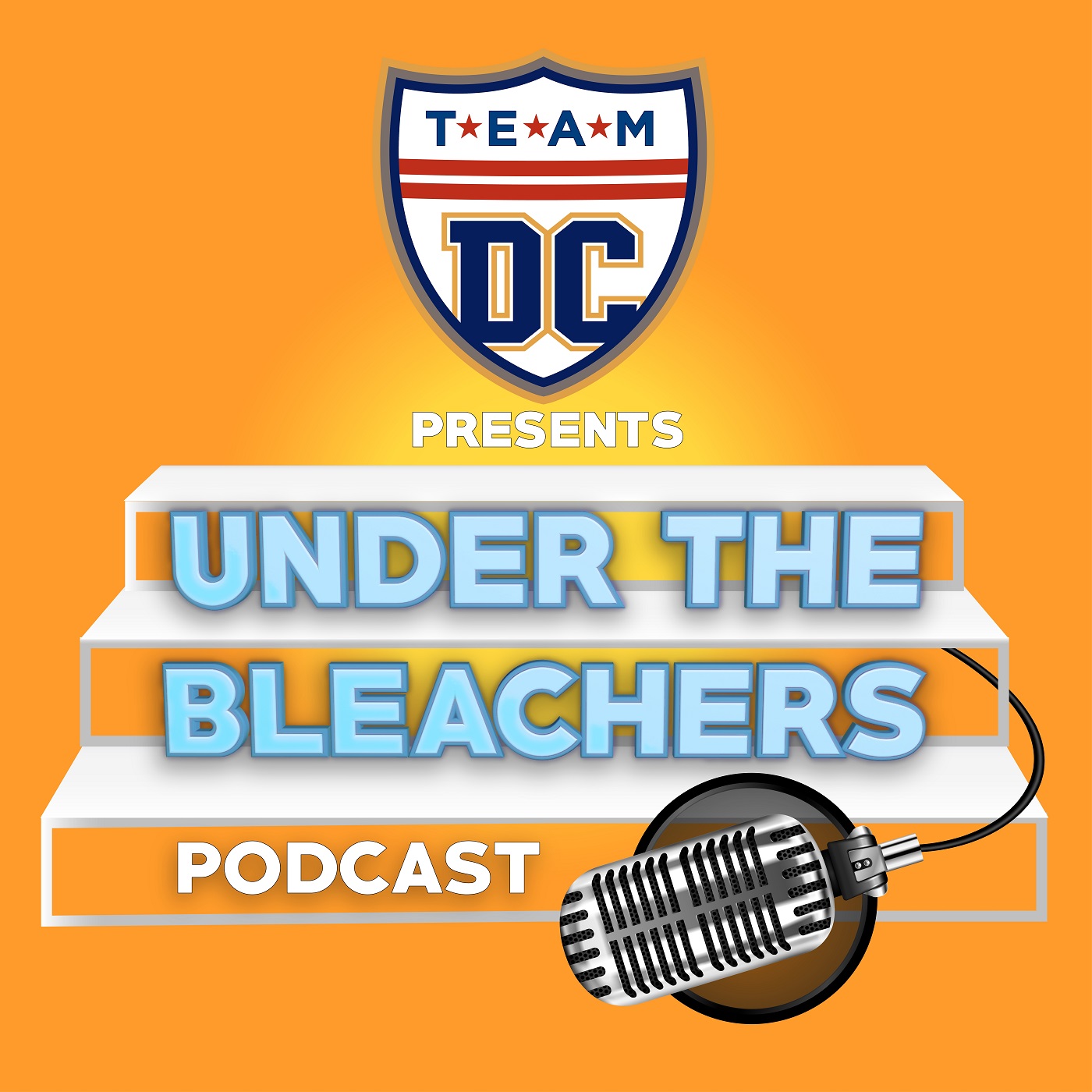 Greetings Sports Fans and Athletic Supporters:
Come join us Under the Bleachers for Episode 14 of Season 2 - Sticky Balls!
This week it's Laura's turn to pick the topics. For our discussion of all things queer, she chose the Emmy Awards announcement regarding gendered categories; for our conversation on all things sports we are talking about foreign substance inspections; and for our topic at the intersection of sports and queer, we welcome the very first gay, active player in the NFL to our rainbow family. After that, we share our interview with the Rainbow History Project.
Get Night OUT Tickets at the links below:
Nats (Groups of 13 or more should email Brent@TeamDC.org)
United: Email Brent@TeamDC.org
The announcement from the Television Academy's Board of Governors is  here: https://www.emmys.com/news/awards-news/emmys-210621
What do we think about Max Scherzer's reaction to his on field inspections: Scherzer Video
Watch Carl Nassib's Coming Out Post here: https://news.yahoo.com/carl-nassib-becomes-first-openly-073004342.html
For more information about the Rainbow History Project: https://www.rainbowhistory.org/ and find them on Facebook: https://www.facebook.com/groups/199974326710871/?fref=ts and albums on Flickr: https://www.flickr.com/photos/125018730@N06/albums
For more information on Team DC, visit https://www.teamdc.org/
You will always find our podcast here, underthebleachers.podbean.com.  You can also find us on Apple Podcasts, Google Podcasts, Spotify, I Heart Radio, and Stitcher.  Please remember to rate, review, subscribe, and share us with a friend!
Thanks to Ralph Alston for our logo and DC's Different Drummers Marching Band and Travis Gettinger for our music.
Under the Bleachers is hosted by Team DC Vice President Laura Fraher and Team DC Board Member for Marketing Gabriel Hernandez. All views and opinions expressed are solely those of the hosts and other participants on Under the Bleachers and do not express the views of Team DC.